CYCLING - The most popular way to see the charms of the countryside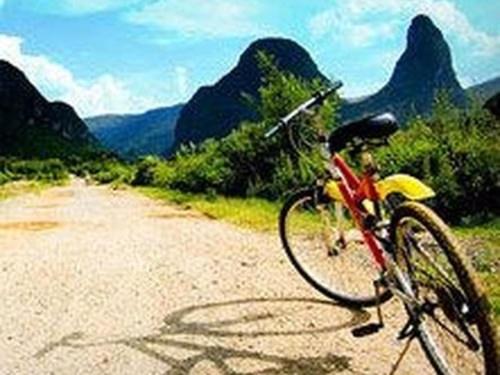 There are lots of superb bike routes in Yanghuo, From long to short, realxed to challenging yansghuo has something to suit everyone, The Yu-long scenic area is especially nice and cycling can often be combined with bamboo rafting and other activities. For some great advice on whihc routes would be most suitable for you feel free to ask our staff
HIKING - A quiet walk on the wild side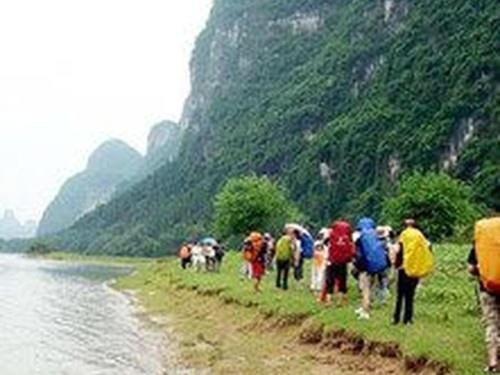 Hiking has become more popular in Yansghuo as people look for areas away from the main tourist spots. There are countless trails running from village to village, over, around and sometimes even through the carste mountains. We can arrnage a guideto take you for a more unique and personal trip around one of many areas. Bring good footwear as many of the paths are as rough and rugged as the scenery!
KAYAKING - Fuli to Puyi on the Li-River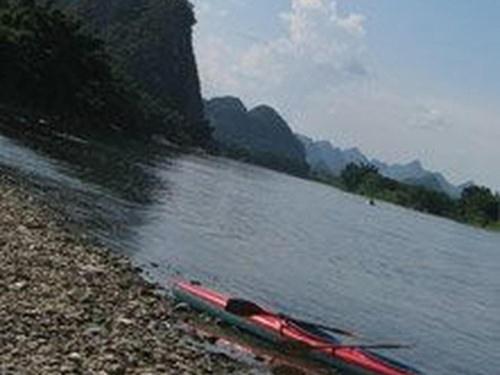 The Li-River is often considerd the more busy of the two main rivers in Yangshuo, however further down stream this quickly changes to reveal a peacefull absorbing atmosphere. Cruising down the river passing small villages and water buffalo in the scerene quiet can be the real highlight for many people during there stay. It also offers the opportuniy to take your time and stop and explore as you please!
WATER DRIFTAGE - A raft in a washing machine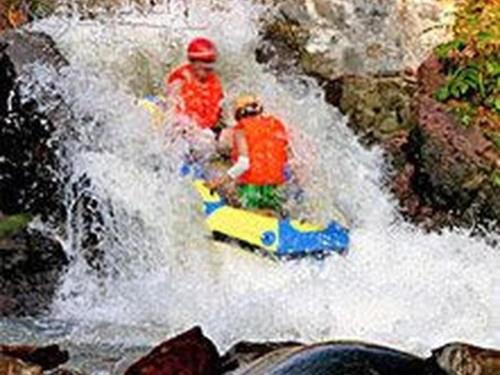 The water driftage at Xingping is a highly entertaining way to spend an afternoon, especially in the summer time. You are taken high into the mountains put in a small raft and then simply pushed on your way. You proceed to bounce and spin down through a selection of small rapids, getting soaked at every turn. This activity is definalty best when done in a group and again is open to anyone over 12. The water is ice cold mountain water so it can be a strangly refreshing experience on a hot day