Yangshuo Town
Bustling and lively..

Yangshuo town is a hub of activity. The town offers a good mixture of Bars, Restaurants and shopping. West Street in the town center attracts a large number of travelers, filled with small tourist shops and vendor's stands selling all kinds of souvenirs and snacks. Over the years West street has become more developed and throngs of chinese tourists have joined the westerners it was once famous for. KTV and loud clubs are now the prominent feature of this once cultural street.

Outside of West street it is still possible to find a quiet cafe or restaurant but the overall atmosphere of the town during the evening is one of activity.

Yansghuo also has a Nice park which is great to visit at any time of day, early in the morning you will see locals practicing taichi and exercising, through out the day the park is used by locals and tourists to relax, And during the evening there is often line dancing or other community activitiers. The park now also offers two seperate childrens areas with rides, games and attractions.
Tips - Local Treats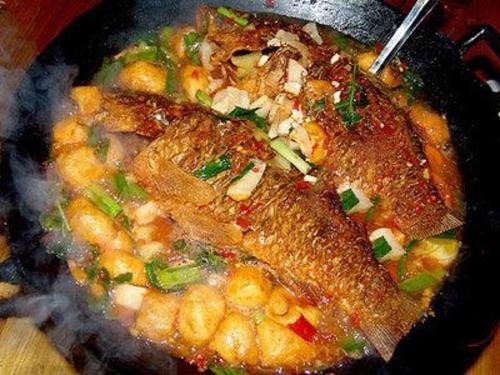 Beer Fish - fresh fish caught from the clear water of Li River, with a delicate sauce, the fish tastes great with beer. It's a wonderful dish to stimulate your appetite.