YU LONG BAMBOO RAFTING - Tradition bamboo rafting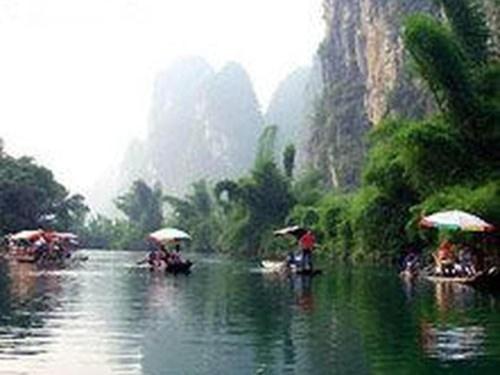 The Yu-long river offfers an exceptional way to see the countryside, slowly cruising down the river on your own private raft, no motor but you own personal captian punting you down the river. this is a great opportunity to see the beauty of the area with the minimum of effort. great for all ages and exceptionally nice for couples as a romantic trip
LI RIVER RAFTING - Motorised rafting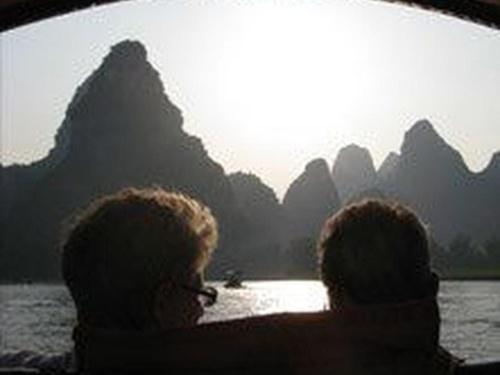 Li river rafting is just as beautifull as the yu-long rafting, but whilst the yu-long area feels more personal and enclosed the Li offers a real sense of scale to the enviroment around the rivers. Rafts come with a guide who will tell you a little about the history of the surrounding villages and the names of the many carste mountain that have a significant place in the local history and culture
LIU SANJE LIGHTSHOW - A truely impressive spectacle at a massive scale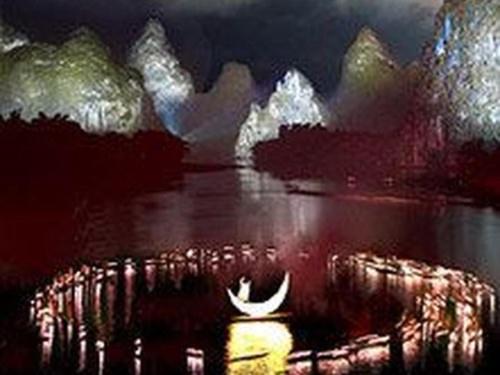 The lightshow is a must see for most tourists. composed and directed by Zhang Yi Mou, who also created and choreographed the opening ceremony for the 2008 Beijing Olympics! The show is truely unique and uses the natural background of carste mountains and is set on the water of the river. It features over 600 performers representing most of the villages inthe yansghuo area.
COOKING SCHOOL - Something to take home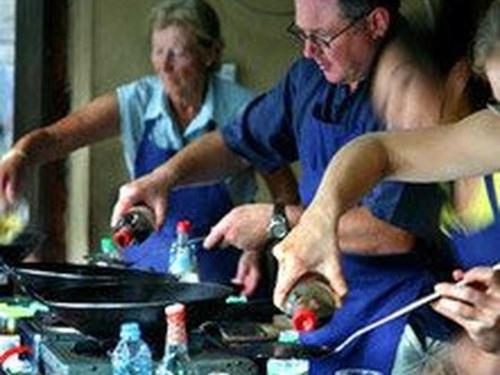 After tasting real chinese cuisine many some become addicted to its qualities, but leraning to cook the tradtional chinese way needs some help. This is where the Yangshuo cooking school steps in. With an exceptional reputation and years of experience it offers a great opportunity to learn several local dishes under the guidance of local cooks all with great english. the school offers vegetarian options aswell!
MANDARIN LESSONS - Challenging but rewarding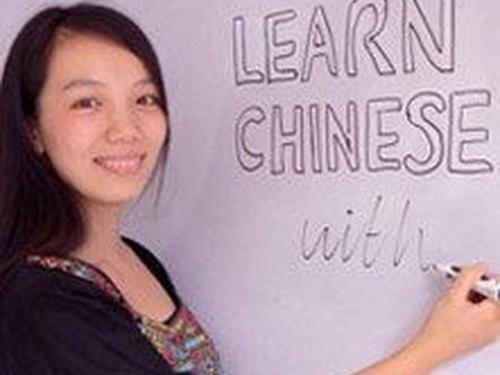 The chinese langauge is not something that can be learned from books, the only way to truely grasp it is to take the chance to take proper mandarin lessons. Yansghuo is fortunate to have a selection of excellent teachers who offer there services to help guide you on your way to understanding and becoming proficentin the language. Many also offer "survival" chinese courses which give you the basics for getting by during your stay in china
TAI CHI - Start your journey of a lifetime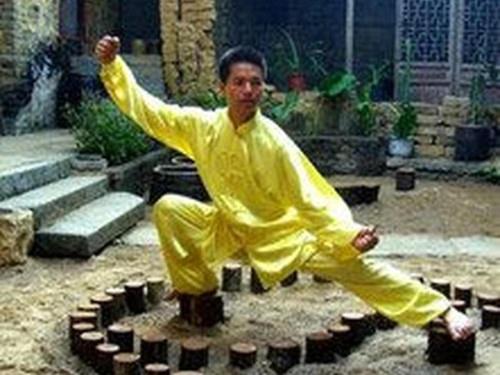 Yangshuo is very fortunate to have some excellent Tai Chi masters. The mixture of the eviroment and lifestyle has seen thousands come over the years to study under some of the best tutors in the country. Tai chi is perfect for all ages and can offer great benefits to those with ailments and aches. The schools run individual sessions, Whole day training aswell as more long term options who find a real interest in this traditional chinese art form
CCORMARANT FISHING - Last of the great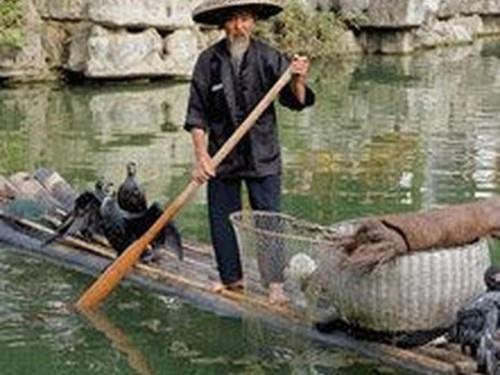 Cormorant fishing is a unique way of catching fish which is still practiced in only three places in the world. Yangshuo has the fortune to be one of those places. The show allows you to see the beautiful relationship between man and bird. The fishing takes place at night on The Li-River which in itself is a beautifull experience. The show can be arranged through the our recption and is great for kid
CHINESE MASSAGE - Ease out thoses aches and pains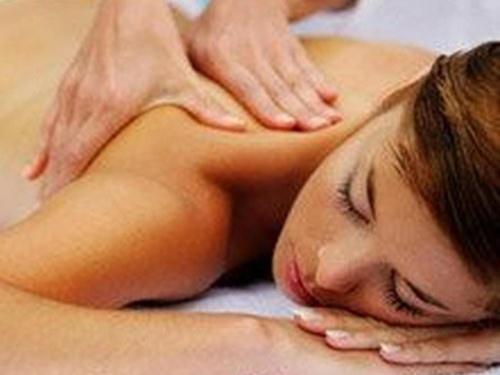 For those looking for some real realaxation a chinese massage can be both theraputic and set you body and mind at ease. Compared to western massage chinese massage is still extremely cheap so its a great idea to endulge yourself. Massages can be arranged in your room here at the hotel meaning you can fininsh your day, get a fantastic massage and slip into a beautifull sleep with no travelling needed.
CALLIGRAPHY - More to it than meets the eye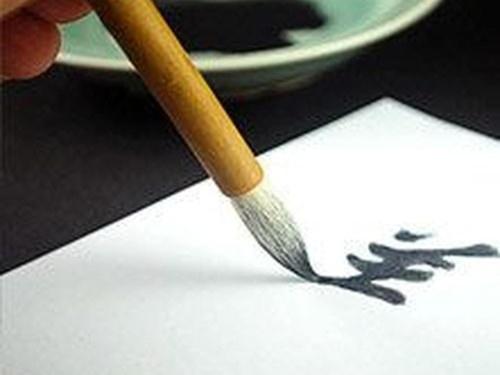 Many have often expressed there respect and admiration for the beauty of chinese characters, there flow and essence is instilled through the art of calligraphy which can takes years of hard work to truely master. We can arrange one on one or group tuition with a local master to give you the opportunity to try your hand at creating some beautifull work and its a great gift or momento to take home with you and remind you of your time in china.
TEA PLANTATION - Dive into a real foreign culture.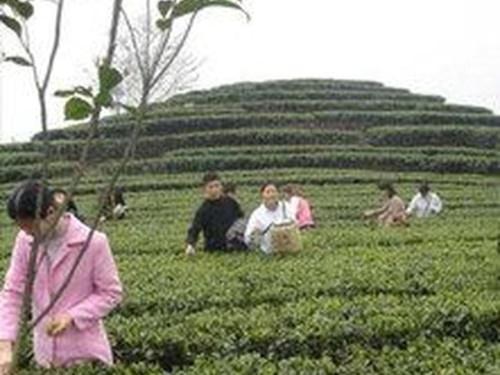 Tea to most westerns is a simple affair, china has however see's it as a rich a varied form of tradition and culture. Tea is still a hugely important aspect of chinese life and can be seen everywhere from the street to the most impressive offices. The Local seven star tea plantation offers a great opprtunity to visit a working tea plantation of high repute and is in a beautifull location. You have the opportunity to learn more about tea cultre, learn a little of the traditional tea drinking process, aswell as pick some of your own tea and see how it is processed onsite.