From Guilin Airport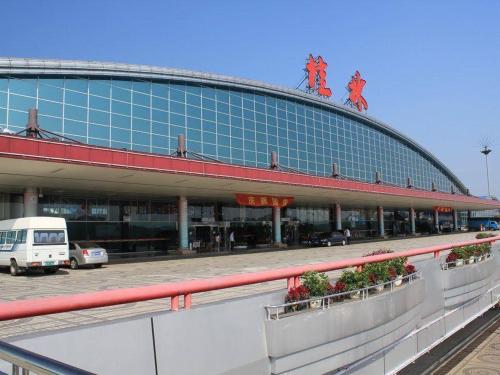 Getting a taxi directly from the airport is certainly the most comfortable and convienient way to start your journy in yangshuo. The airport itself is a considerable distance from Guilin city centre. Taxi from the airport are able to take the direct express way to baisha and can get here much quicker than the local buses.The current price for a standard 4 seat taxi is 350Y If you would like to arrange a pickup from the airport please contact usat least 24hrs in advance so we can have someone waiting for you on your arrival we will also need your flight numberand sceduled arrival time so our drivers will be aware of any delays to your flight and will wait for you!
From Guilin Train/Bus Station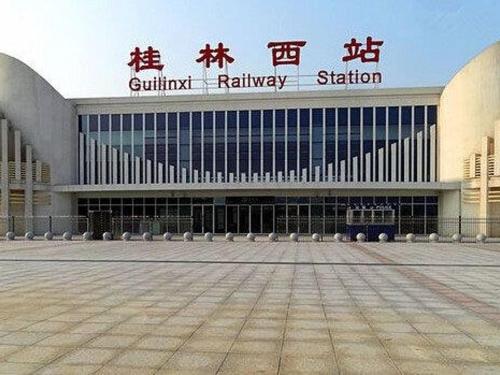 The most common arrival point is Guilin train/Bus station the two are based very closly together at the city centre and you will see that there are many taxis awaiting the passangers as they depart. These taxi's will charge significantly more than a taxi we can arrnage for you.The current price for a standard 4 seat taxi is 300Y. For a taxi pickup from the Train/Bus station. Please let us know 24hrs in advance for the most effiecient pickup. We will also require your full train number and sceduled arrival time so we can meet you properly and check for delays. Bus times in china can vary hugely from there stated times so its best to let us know the contact number of the bus driver so we can get the pickup time accuraltly
From Li-River Boat Cruise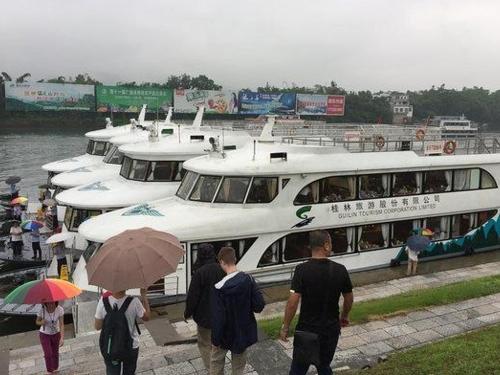 Many people choose to arrive in yangshuo via the Li-River boat cruise which departs every morning from Guilin, We cannot arrnage transfers from the dock in advance as arrival times of the boats differ too much from scheduled times and drivers are not allowed to wait nor park near the area the boats arrive. If you would like us to collect you please contact us directly on (+86) 0183 7735 5511 and we can arrange to have a taxi collect you from a nearby point.
From Yangshuo Bus Station
As of 2014 Yangshuo bus station was moved to the outskirts of the town. We can arrnage to come and collect you on your arrival, But you will need to call us on you arrival on (+86) 0183 7735 5511 There are phones available at the small shops near the station incase you didnt bring your own.