Making your stay enjoyable and relaxed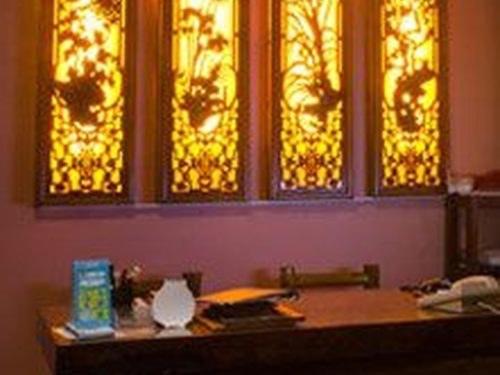 In order to make your stay as relaxed and enjoyable as possible we have a full rage of services available that should cover any think you could want to do or need. Our reception is staffed by a great reception team that speak english and are always willing to help you in any way they can from directions, taxi pick-ups or booking excursions, Our team will always make sure that everything is done in your best interests.

Shuttle Serive
Being based in the coutryside we relise its important to have easy access in and out of Yangshuo town, shoud you want to enjoy an afternoon in the town with having to worry about the expense of getting a taxi. Our shuttle service runs in and out of the town three times a day. returning 1 hour after it arrival in yangshuo town. Perfect if you want to go in for some quick shopping or a coffee.
Scenic Spots, Tours & Attraction Tickets

Trying to get the best deal while your in yangshuo can be a difficult the local tour opporators and attractions are know to take advantage of tourists who are sure the price, some places have been know to charge almost 300% of the normal ticket price on the door. In general it is always best to check with reception or let us take care of your tour bookings. In yangshuo its best to always book ahead of arriving at your destination to avoid any possible stress or hassle from local guides and touts.

We can also provide transport to and from any place you might choose to enjoy using our local contacts to get you the best rates. again booking in advance will save you money and stress
Bike & Scooter Rental

One of the great joys of yangshuo is exploring the countryisde and to help you do this the hotel offers a full bike and scooter rental service. All our bikes are kept in the best condition and are checked every night to ensure they stay in top shape. We also offer both Electric and Petrol scooters which can make a great days adventuring. Both come with a full tank of petrol/Battery which is enough to enjoy a full day out in the countryside without having to worry. For petrol scooters we only recommend for people who have had previous experience, whilst the electric scooter are simple safe and easy to use by anyone!
Massage
Relaxing in your own room with a proffesional massage is a great way to start or end any day. We can arrange a local massuese to provide you a traditional chinese massage or work on any aches and pains you have. If you have any special requirments (sports injurys etc) please let us know and we ca neven arrange a course of massage therapy for the duration of our stay
Travel Tickets
Getting around china can seems challenging at times but we are here too help! we can book and 
advice you on any tickets
 you may need.
Bus Tickets : Buses run from and trough yangshuo on a regualr basis going tomany of the main destination in china. Tickets are normaly easy to arrange and it provides the cheapes travel option
Train Tickets : The train network in china is improving constantly and there are now many high speed trains running from guilin that can connect you to the mojor cities at incredible speed.For some great imformation of train travel checkwww.seat61.com/China.htm or for availabilty and times have a look at
www.chinatravelguide.com
Air tickets : Guilin airport (KWL) offers both domestic and international flights. We can help arrange tickets to most destinations
NOTE :
 During the summer months of July and August, and the major Holidays in China which include 
Spring festival
 (Jan-Febr, depending on the Chinese calendar), 
May Holiday
s (first week of May) and October 
National Holiday
 Week (30/9-7/10) Tickets can be very hard to book and 
availability is limited
 on many services. During these times please 
book ahead!
Visa Servce
We have good connections with the local visa agencys and can offer advice and arragenents for many visa's for you to countinue your journey on outside of china, just ask receptiion for details